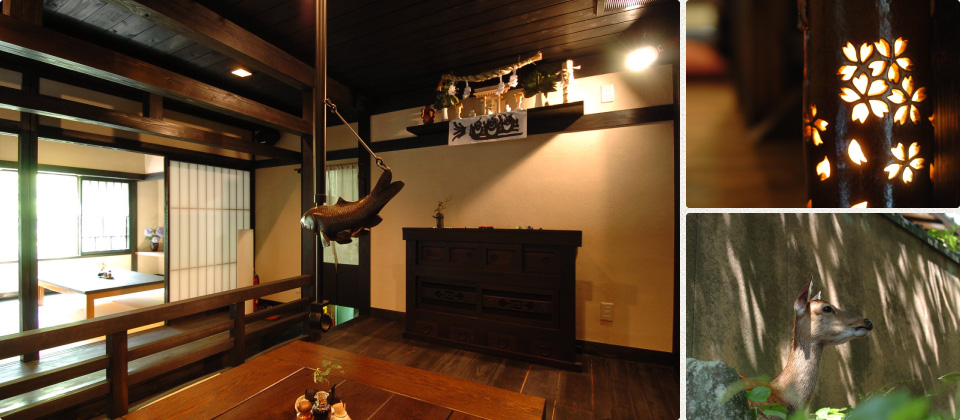 Room Rates per night (¥)
overnight stay including 2 meals (dinner and breakfast)
¥20,900 - ¥33,000 (including tax) per person
The rate differs depending on the room available, the actual rate we will communicate to you after confirming room availability.
There are cases that we cannot take 1 person stay or a group with little children.
If you wish to cancel your reservation, get in touch immediately. Cancellation fees are as follows:
Cancellation policy
The guest shall pay cancellation charges as listed in the attached Table.
Date when cancellation of
contract is notified
Cancellation charge
14 Day prior to Accommodation Day
30%
1Day prior to Accommodation day
50%
Accommodation day
100%
No-show
100%
Payment
We are accepting credit cards.
But, we are not accepting traveler's checks.
Reservation